I was incredibly honored to be included as a co-host for the #AskVirtuoso Twitter chat held yesterday. Virtuoso is the leading global network of agencies specializing in luxury and experiential travel, with more than 20,000 advisors around the globe. Four of us were brought on board to help co-host yesterday's chat and share our personal insight on what travel looks like now. if you subscribe to my newsletter at Compass & Vine, you had a bit of a glimpse into the weekly happenings as we prepped to chat about rebooting travel, what that looks like, how it can be done safely, and trends that we're seeing emerge. Below, I'm sharing a recap of our discussion and some key takeaways!
Q1: What are some great close-to-home U.S. destinations that travelers might consider for a trip this spring or summer? #AskVirtuoso
A1: Advisors were generally on the same page with some of the input! The verdict is that the US has so many gems that if a domestic vacation is what's in store for you this year, you'll be spoiled for choice.
California and Florida both popped up often as did National Parks, which are having a major moment right now, along with places like Blackberry Farm and Twin Farms for the ultimate all-inclusive experience. Further afield, St. John and Hawaii are beckoning for a getaway with an international feel that doesn't require the return testing – or bring some of the complexities of international travel.
Looking for specifics? Here's a rundown of a few properties domestically that are inspiring me in a major way:
⇢ The Ultimate Luxury All-Inclusives: Blackberry Farm, Walland, TN // Twin Farms, Barnard, VT
⇢ For that California Vibe: Belmond El Encanto, Santa Barbara // Carmel Valley Ranch, Carmel // Farmhouse Inn, Healdsburg
⇢ For the Great Outdoors: The Resort at Paws Up, Greenough, MT // Sierra Grande, NM // Brush Creek Ranch, Saratoga, WY
⇢ For Something Far-Flung: Four Seasons Resort Lana'i, Hawaii // The Moorings Yacht Charter – Sail through the USVI
---
Q2: What about international destinations: Where are a few places U.S. travelers can go right now – and where have your clients safely traveled? #AskVirtuoso
A2: For my international travelers out there, the only way to summarize this answer is to say that there are a lot of places open to you if/when you feel comfortable going further afield. CNN has a great list available with some inspiration and information, including everything from Albania to Zambia, plus newly opened destinations like Sri Lanka.
I've continued to mention Africa as a perfect adventure at the moment because it feels safe, it's naturally socially distant, protocols are very much in place (guys, let's remember, handling pandemics is not a new thing here!), you'll have wildlife encounters with very few other tourists around, and finally, your tourism dollars are key for livelihoods, conservation and important work being done in these communities! I mention Tanzania and Kenya as those are two countries we will have visited in the past year, but Uganda and Rwanda and incredible as well. Rwanda has done a particularly outstanding job with their COVID management and they have great opportunities for gorilla trekking, which is my favorite experience of life!
If Africa is way too far-flung to even think about, closer to home Mexico, Central America, and the Caribbean offer wonderful experiences, from beach breaks to culturally immersive getaways. For a far-flung beach break, the Maldives are open and your experience will likely be the closest thing to 'normal' that you'll experience given the nature of the Maldives.
---
Q3: What type of Covid test does a traveler need to take when going abroad and returning to the U.S. – and where can they get it? #AskVirtuoso #VirtuosoTravel
A3: This one's pretty straight forward so I'll include my take on it as a traveler and as a hotelier: Testing requirements vary but most destinations are requiring a PCR test for entry – I always suggest going the RT-PCR route as it's the most widely accepted.
It's super important to know the regulations of the destination you're going to visit as they vary hugely! A few destinations are accepting rapid tests, but generally speaking, those are not allowed. If you don't have the appropriate test, you'll likely not be allowed to board the plane so do your research, and use your advisor as your advocate to help guide you through the process. We're on the phone with hotels, destinations, and tour operators daily gathering information so you can avoid that legwork. Also, keep in mind that many destinations have adapted to the US' new protocols and regulations and are providing COVID testing upon departure to ensure you can travel back to the US without issues. Hotels are working actively to be part of the solution to make travel as seamless as possible. Unsure about testing options for your return trip? Ask the concierge – they've likely been answering this question twenty times per day anyway!
---
Q4: When do you think we'll be able to cruise again? #AskVirtuoso #VirtuosoTravel
A4: For the cruisers out there, the honest feedback was that cruising won't return on the usual scale until later this year and into 2022. That said, smaller ships, expedition vessels, river ships, and others may have a better chance of making a comeback sooner given their smaller scale.
AmaWaterways for example, sailed last summer and took hundreds of people out without any incidents. I've sat in on some calls with vendors the past few days and have been utterly inspired by all of the amazing destinations and new products out there! A few small cruise offerings are planning their launches this summer: the Ritz Carlton Yacht Collection, and Atlas Ocean Voyages. Atlas in particular was new to me and was one of the vendors I was most excited about during our call. They're nailing this luxe adventure angle in a major way: top-end all-inclusive (flights, gratuities, insurance, everything included in your pricing), and they're serving unique ports given their small size with just 98 staterooms. I'm manifesting it now: I'm getting myself on board! NOTE: Keep in mind that many ships – especially those smaller options – are beginning to book up for 2022 and 2023! With so many travelers having to push their reservations, the dynamics of availability have changed in a major way. Many lines are offering flexible cancellation policies for peace of mind so now's the time to nail your trip down.
---
Q5: With pent-up demand for travel at an all-time high, what's your biggest piece of advice for travelers who are ready to go somewhere now? #AskVirtuoso
A5: There were three common themes to this answer: 1) Use a travel advisor, 2) Be flexible, and 3) Don't skip the travel insurance!
Okay, okay, this was a travel advisor-focused chat so duh, we all said you should use an advisor but honestly? It's worth it now more than ever! Navigating travel is more complex than it once was and your advisor is your friend, your advocate, and your educator. They can help you understand the ins and outs of jetting right now. Flexibility is always important but it's an absolute must right now; you must be prepared to adapt if needed with policies ever-changing. Lastly, insurance. I always pushed back on insurance, too. Your credit card covers you, right? Well, not really. I used to feel the same but if you've ever tried to actually use that insurance it's insanely bureaucratic and difficult, and many things are not covered. A robust travel insurance plan provides peace of mind. We bought insurance for my parents for our upcoming trip to Kenya to be extra safe – worth every penny to push the stressors to the wayside.
---
Q6: Would you travel now with your family? #AskVirtuoso
A6: When we talk 'family travel' we often really refer to families with children, not as much to the family travel that Scott and I often enjoy (adult children with their adult parents). Here's the scoop from agents, including Ciao Bambino! who specializes in family travel.
Ultimately, it's a personal decision for parents based on kids' ages and kids' maturity level, but there are destinations around the globe that fit the bill depending on what each family prioritizes. I just recently booked a family on a trip that required a last-minute shift in destination due to the protocols in place for return to the US. Often people traveling as a couple feel more okay with any missteps or potential risks associated with travel right now, but aren't necessarily on board with having those issues with little ones in tow.
---
Q7: What travel trends do you predict we'll be seeing more of post-pandemic? #AskVirtuoso
A7: We saw a few standout responses here, but arguably the most important 'trend' we'll see is related to sustainability and responsible travel.
Beyond that, I'm seeing bucket list experiences being prioritized, deeper travel being the style of travel vs. country hopping, and a trend towards boutique hotels and private villas for escapes. Also noted was family travel and multigen being more important after this year of being kept apart. For frequent flyers, being in this holding pattern really forced us to think more about what travel will look like when it reemerges and which destinations we want to visit most. Many of us have that list of dream destinations that feel perfect for a milestone way down the road but we've learned that there's truly no time like the present when it comes to living your dream life.
---
Q8: What's the number one destination on your Wanderlist? #AskVirtuoso
A8: There's no common answer here, except for Adriaan's answer ⇣
Truly, if anything, this temporary travel pause has made us appreciate our ability to explore! Our bucket lists all vary quite a bit – mine generally surround new-to-me cultures and experiences like the polar regions, Central Asia, and Oceania, but I'd be hard pressed to pass on any excuse to travel!
That's a wrap! What destination is top of your list when you start traveling again?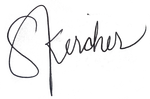 This post appeared in its original form at The Wanderlust Effect, Shannon's primary travel blog where she documents her trips around the globe.